INTRADAY CHART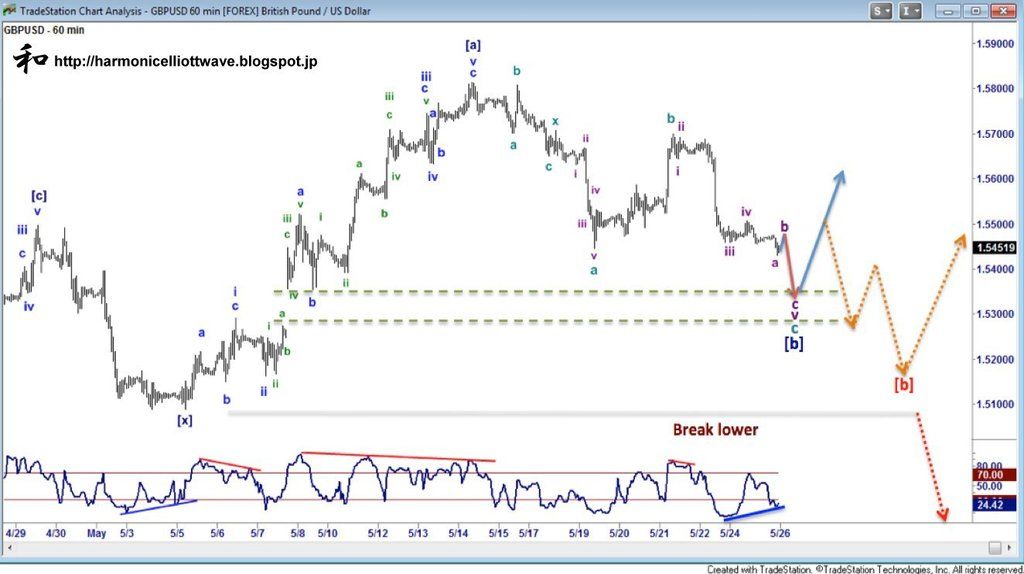 26th May:
We should be seeing a double zigzag at least. The (purple) Wave v could reach close to the gap high at 1.5357 - and allow for a small margin below.
Now, what happens next is important. A double zigzag would allow a resumption of gains. However, to confirm that we'll see direct gains we actually need to see a break above the 1.5699-07 highs. If so, then we'll be looking for a 5-wave rally in Wave [c]. The target is not really known until we see the initial development but take note of the Wave (ii) retracement areas.
However, with EUR and CHF losing out against the Dollar, it's not impossible to see a triple three in Wave [b]. Thus, take care until the 1.5699-07 area is overcome.
Good trading
Ian Copsey